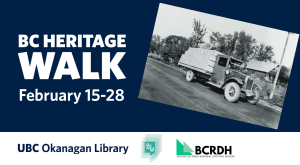 UBC Okanagan Library has designed a BC Heritage Walk as part of BC Heritage Week and Move UBC month. 11 stops are located between the Library and The Commons to help you learn more about Okanagan history and explore archival materials. Participate in this activity and enter for a chance to win prizes from Theytus Books at the final stop.
The first stop is located on the main floor of the Library near the service desk.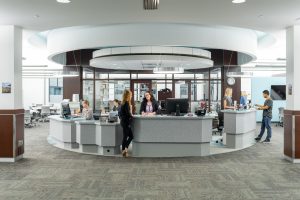 Interested in learning more about local history? Visit British Columbia Regional Digitized History or UBC Okanagan Special Collections and Archives for more information.