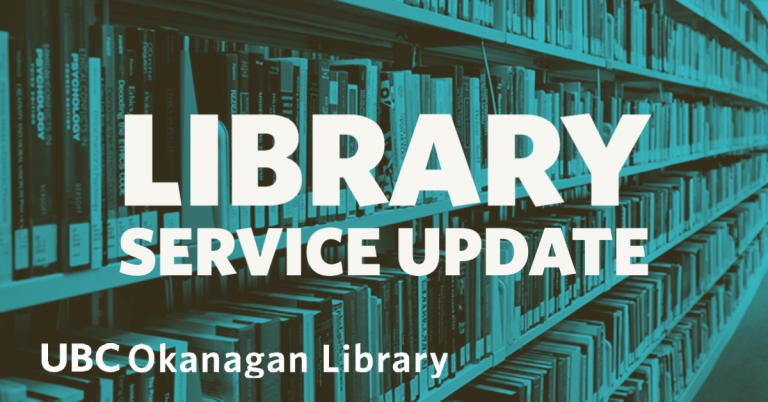 Library catalogue freeze scheduled for April 30 to May 10
Due to an upgrade to the Library's catalogue, users will not be able to renew or recall materials or pay fines starting Friday April 30, 2021 at 1 p.m. Full service is expected to resume May 10, 2021 at 7 a.m.
Users who have UBC cards will be able to:
Order materials through the Materials Pick-up service
Continue to access electronic resources through the Library catalogue
Users will not be able to:
Renew materials
Place recalls
Pay fines
Access their MyAccount
Users without an active account by April 30 will not have their account activated until after May 10.
Please note that users will not incur fines for books due during this period.
For assistance, please contact the library at libquestions.ok@ubc.ca
We apologize for any inconvenience as we work to improve your experience with UBC Library systems.