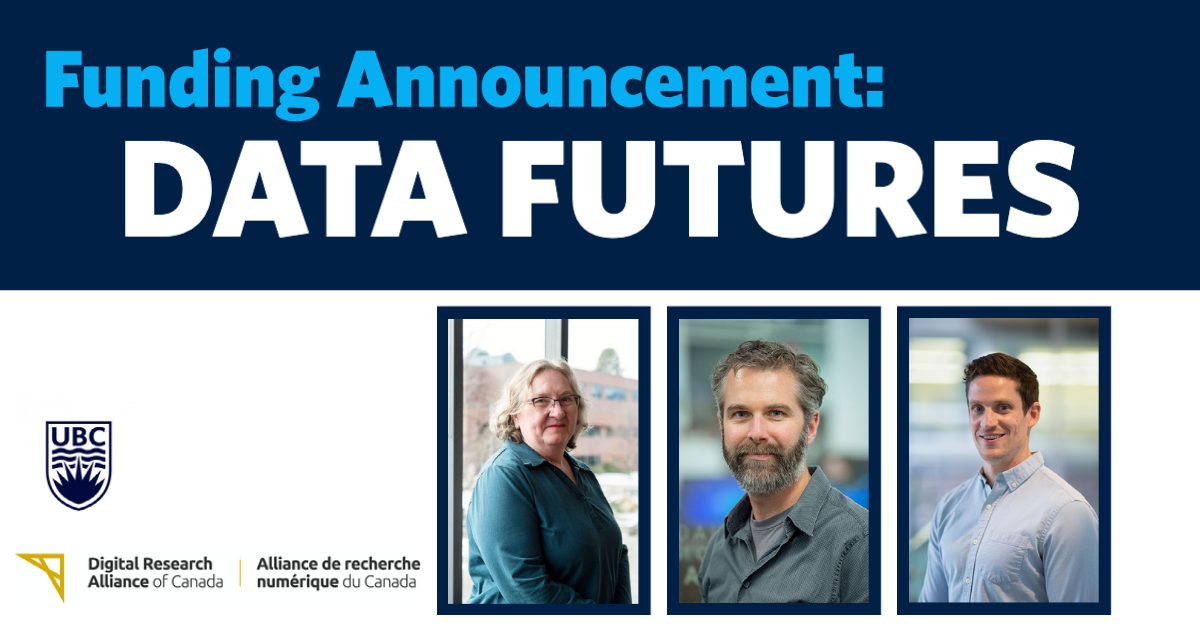 Faculty, staff, and student partners from UBC Okanagan Library and UBC Advanced Research Computing (ARC) were awarded a Data Champion grant from the Digital Research Alliance of Canada for their project, Data Futures.
Data Futures centres on the effective management—collection, handling, and dissemination—of research data in graduate research labs and addresses issues of turning research data management (RDM) principles into effective practices catered to specific disciplines.
This work will contribute to normalizing strong and equitable RDM practices for the next generation of researchers and will offer a scalable model for RDM training through the dissemination of open, adaptable materials.
Partners on the grant include Librarians Mathew Vis-Dunbar and Marjorie Mitchell, ARC RDM specialist Nick Rochlin, Drs. Heather Gainforth, Jason Pither, Fiona McDonald, and Emily Murphy, and graduate students Hanna Paul and Liam Johnson.
Read about the grant call here.
This work will draw on research supported by the Digital Research Alliance of Canada. The Digital Research Alliance of Canada plays a critical role in advancing the Government of Canada's National DRI Strategy. It coordinates and funds activities related to and including Advanced Research Computing, Research Data Management, and Research Software. Learn more