Science Literacy Week: CLIMATE
Science Literacy Week is a national, weeklong initiative that aims to highlight the diversity of Canadian science. Each year libraries, museums, science centres, schools, and not-for-profits celebrate a certain aspect in science by featuring books, films, events, and workshops around a specific theme. This year, Science Literacy Week has partnered with Environment and Climate Change Canada to explore CLIMATE. 
Here in the Okanagan, where our summers are sometimes full of smoke from wildfires and the desert-like landscape often suffers from drought, climate is an extremely important and relevant aspect to our lives.

Okanagan-specific Books, Films, and Resources
How does climate and climate change affect us in the Okanagan? How can we make a difference? Check out the resources in this Okanagan-specific guide!
Climate & Climate Change in the Okanagan
Find more resources:

Book Displays & Activities

UBC Library has plenty of books, films, and other resources about Climate. Browse the books on display and check out the activities on the main floor of UBC Okanagan Library from September 20-26.
Here are some of our recommendations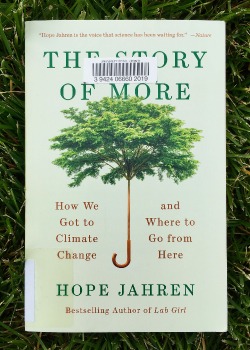 The Story of More: How We Got to Climate Change and Where to Go from Here by Hope Jahren
Borrow it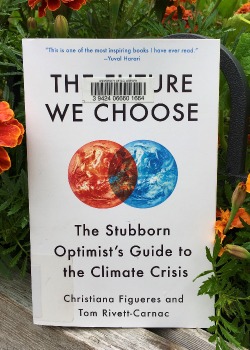 The Future We Choose: The Stubborn Optimist's Guide to the Climate Crisis by Christiana Figueres and Tom Rivett-Carnac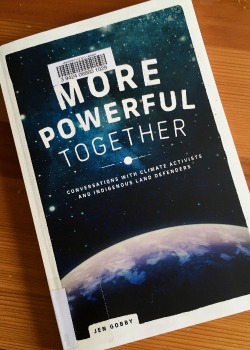 More Powerful Together: conversations with climate activists and Indigenous land defenders by Jen Gobby
Looking for a book or film about climate that we don't have in our collections? Let us know!
Virtual Workshops
Getting started with Citizen Science: a survey of tools and projects
This virtual workshop will introduce Citizen Science as a concept, go over notable projects to get involved with, and introduce common tools for getting started as a citizen scientist.
Monday, September 20
Time: 1:00pm – 2:30pm

Civic Engagement in the Climate Emergency Workshop
There are many ways to become involved in politics, but it can be challenging to identify opportunities. This workshop examines civic engagement and provides a brief overview of opportunities to get involved, with a special focus on climate justice work in municipal governments in British Columbia.
Wednesday, September 22
Time: 10:00am – 11:30am

Thinking through the crap: How to think critically about science in the media – Presented by The (Un)Scientific Method
This session will cover:
Hands-on critical analysis of controversial science topics
Discussing how our biases may influence the way we read science media
Developing a strategy to critically evaluate science media
Thursday, September 23
Time: 1 pm – 2 pm
Find more UBC-wide Science Literacy Week events.

Local Events and Initiatives 
Waterways: Take a deep dive into the human relationship with water.
Kelowna Museum is featuring Waterways from September 18-January 29
Climate Action: Learn how you can take action against climate change locally.
City of Kelowna Climate Action

This report makes projections on how the Okanagan is affected by climate change.